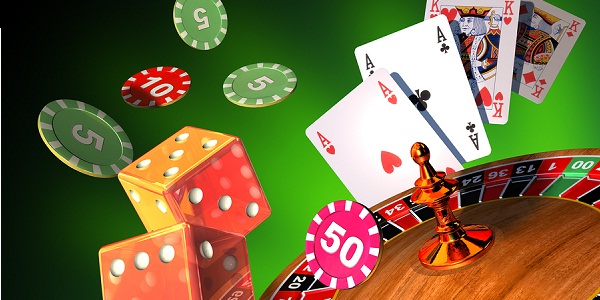 Finding people to play poker with is not easy. It is easier to download and install a good poker game for Android on your smartphone or tablet. Poker is an all-time favorite among casino-goers. You can check out on Google Play Store for different options.
There are tons of poker games available because poker is very popular. A lot of great games does not mean there are no bad ones. Check out the list below and look for a suitable game for you.
This development studio boasts of over 100,000 players. You can have a game anytime you want because of the number of players. It also offers in-game challenges. As well as a simple and clean user interface. It offers various styles of games. Such as sit-and-go games or regular poker games. You receive 7,000 free coins per day if you run out of coins.
Zynga Poker allows you to play poker for free. It has different options for playing Texas Hold 'Em. It has a tournament-style and accelerated tournaments. As well as leagues and even one with more social experience. Zynga Poker is usually for fun as the rest on this list. It also promotes social interaction.
This is another excellent application for playing Texas Hold 'Em. It operates like the rest. But DH Texas Poker gives you plenty of rewards to start out with. An initial of 80k free chips will allow you to start your poker career with a bang. Daily gifts, friend gifts, and daily rewards are very useful. There are also VIP tables where you can play. As well as tables for "Friends-only.". It also has a variety of game modes. Like Play Now Lucky Table, and Private Room. It also has Select Casino, Sit & Go, and more.
Governor of Poker 3 is your typical poker game. It has tons of various features and modes available. There are different poker modes you can play. Texas Hold 'Em and Blackjack are some of them. Governor of Poker 3 is best for beginners. It allows them to get a grasp on how these games go.
This is another fun poker game app for Android. It will throw you into the thrills of league-based competition. You will join one of the seven leagues available. Then you will match against other players in these leagues. The person who beats the other players and reaches the top of the league is the winner. Massive prizes await the winner. You will never run out of people to compete against because it has over one million installs. Poker Heat offers you free chips daily. You can also enter their online store and buy chip packages if you run out of chips.
It is the best competitive poker game you can pick up on the Google Play Store. It has over ten million installs. This means that this game is always bustling with activity. World Series of Poker provides free chips every four hours. You do not have to wait a day to get them replenished.
If you prefer to play poker online instead of downloading an app, you can try qqonline. Enjoy playing.
casino